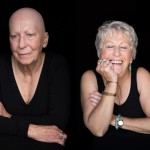 On Sunday October 30th I attended the "Celebration Of Life" for a good friend and spiritual mentor, Dee Clutts. Dee made her transition on October 16th 2016.
The service was a beautiful, sacred, and inspirational coming together of Dee's friends, family, and spiritual community. We were all there to honor and remember Dee, and this we did…through singing songs, telling stories, and prayer.
Reflecting upon Dees service in the days following, I realized that it had a purpose which was far greater than remembering and honoring Dee. In that holy place of gathering last Sunday, we were actually invoking Dee's very presence, and affirming our relationship to her…both individually and collectively.
Yes…..Dee was there. The stories that were told about Dee's tendency to "control" her environment, the songs that Dee loved, and the biblical passages and poems were all manifestations of Dee herself. She was there.
So….why is it important? Why is it important to invoke the presence of people, ( and other living beings) even when they are no longer with us in the physical form?
In my view the invocation is what creates the relationship within us. If we feel the presence, that means it exists for us, and there is truly no death ever for relationships that we chose to breathe life into.
Such relationships transcend the constraints of time and space, and can be nurtured by our attention to them in the quiet recesses of our hearts. We can call upon the wisdom and love we felt in these relationships whenever we want.
So…that's where you are for me now, beloved Dee. You are safely tucked into my heart where I see you and feel you still.
Thank you for the gift of your presence