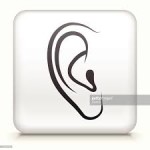 I think it is fair to say that there is a deep socio/political divide in America right now. All around me it feels like there is evidence that we are not all on the same page about who we are as a people, what our values should be, and how we treat other people.
Underlying the "divide" is the collective emotion of FEAR. In my 25 years as a therapist it is my observation that fear often divides us as human beings. We struggle to connect, to understand each other, and to create harmonious, peaceful, nurturing relationships, but we often fall short. We fall short in our family relationships, in our community and institutional relationships, and even in our relationships as citizens of a particular country or of the world as a whole.
At this particular point in time I find the reality of the "disconnect" between people to be particularly distressing. How did this happen? I sometimes feel like I inhabit a different country than other people, and yet I somehow missed how different our realities really were. I guess I was afraid to really look.
It's dawning on me recently that I am responsible for my part in creating this disconnect. I have been asleep. I have been complacent. I have surrounded myself with others who believe as I do and we have congratulated ourselves on how right and smart and compassionate we are. We are not. I am not.
For me, the reality is that I have not been listening. I have not been listening in a deep way. I have not been listening in a way that promotes deep understanding and empathy. I have not attempted to put myself into the reality of someone who does not share my view with the goal of just really "getting" them. The truth is I often enjoy the argument. I want to be "right". I can't solve the problems in the world as a whole, but I can change the way I listen to people regardless of weather or not they agree with me. This is the only way to begin to dispel the fear that continues to divide us.  It must begin with me. Below are the communication skills that I teach to couples when they have trouble communicating. I'm going to start using these skills all the time…. not just in my therapy room
HOW TO START REALLY LISTENING:
Suspend all preconceived notions you may have about the views held by the person you are trying to communicate with. Take the view that you are here to "learn" about a different point of view… a different reality. Zen people would call it "beginners mind". Your job as "listener" is not to defend yourself, or prove the other wrong. Lay your weapons down.
After you have heard the other person out without interruptions, ask "clarifying" questions. Basically this is not about refuting what you have heard. It's about understanding what you have heard. When you feel you have a decent understanding, check it out. Repeat back what you think you heard and correct the parts that aren't right.
Part three is the most important. Try your best to find an empathy bridge to this other persons view. "I can see how you might feel this way" for example. Try to find a way to understand and communicate to this other person that their point of view makes sense
In an ideal world, the other person in your dialog would become your "listener" in the second part of this exercise. Sometimes this is not possible, and you are up against someone who does not have the empathy for you that you are able to have for him or her. I would argue however, that you are still better off. You have given the best possible opportunity for understanding and "breakthroughs" are possible and do happen. From these "breakthroughs" are created new and more inclusive points of view, and the world becomes one where there are not "winners" and "losers" (zero sum game), but multiple "winners" (non zero sum game
That's the world I want to live in.