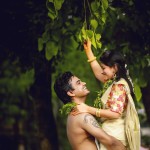 The experience of "falling In Love" is exciting and romantic. On a physical level, our bodies are infused with an intoxicating blend of "feel good" neurotransmitters that are pre-programmed for bonding and procreation. We are obsessed with our beloved. It certainly feels like love!!
Later on, the picture is not so rosy. We begin to see aspects of our partner that annoy and anger us. This is when the "honeymoon" is over and the "real work" of the relationship begins. Now we begin to have moments where we doubt our choice of partner. Our question now becomes:   "How do I know that this is "true love?" Or, "How do I know this love real and lasting?"
CONDITIONAL LOVE
One way to explore this question is to ask yourself what your expectations of your partner are. Do you love him/her only when certain conditions are met…such as your partner continues to look a particular way or treat you a particular way? Does your love hinge on your partner agreeing to make "changes" that you deem to be in the best interests of creating YOUR ideal mate? Is your love possessive and controlling in some manner that demands your lover to be a certain way in order to receive love from you?
This is CONDITIONAL LOVE. It usually does not last.
There is an alternative that can last a lifetime
AUTHENTIC LOVE
Authentic love is based on a fondness and admiration of the other person, which does not depend upon how they feel about you…even if you wish with all your heart that your love were reciprocated. When your love is authentic you can bravely declare it and not retreat into bitter vengeance when the one you love does not feel the same way. Authentic love exists of course in non-romantic settings as well…but is particularly sweet when Romance and Authentic love co-exist and are felt by both people in the relationship.
Now there is a love worth waiting for