Finding Love….Cultivating A Grateful Heart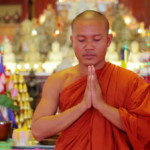 Thanksgiving always reminds me of the importance of Gratitude for living a fulfilled and awakened life. This year what I also realized though, is that I don't always feel grateful. I complain. I criticize. I judge the actions of others. I forget in these moments that much of what I see "out there" in the world of "not me" actually exists "in here"….that is within me. When I am truly honest with myself I admit that what I don't like in others is actually a reflection of some part of me. Put another way, the truth is that…in some way, at some time, and to some extent….I am that too  (whatever "that" is in that moment
The Full Meaning Of  "I am That"
When I think of "I am that" I am referring to "that" as the wonderful magnificence of me…as well as the shadowy hidden parts of me. I am "all of that" in equal measure, in fact. I had a spiritual teacher who would say….if you see it, and can recognize it, then you are it. I believe this.
Cultivating Gratitude For All Of It
From this more "all encompassing" perspective, I feel called upon to cultivate gratitude in my life. I am grateful for all that I may label as "good", as well as all that I may label as "bad" at any given time. Most of all , I am grateful for the "unifying field" that holds it all together and allows for the possibility that we can all be "at one" with one another. "Wholeness" and "Oneness" is what I seek at all times for myself and for the world
From Gratitude…Flows Forgiveness
It seems to me that from a place of gratitude, forgiveness can begin to flow easily and abundantly. Surely, if I am "that" and you are also "that" then we can forgive both ourselves and everyone else who may have "wronged" us. Actually, in fact, forgiving one is forgiving the other. Is there really any separation?
Now Love Emerges fully realized
Now is when love begins to really emerge into consciousness. It was always there but it can now be seen and felt in a way that was not possible before.
My gratitude then becomes a gratitude for the love that is everywhere present .….within and without all of us at all times.
So…Thank you, Thank you, and Thank you again