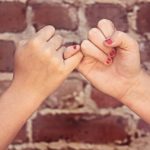 I think I am not alone in my enjoyment of "sit-coms" that feature small groups of people who spend time with each other on a regular basis as they celebrate life's great moments as well as console each other in times of grief. The 90's show "Friends" comes to mind as an example of such a show, or the 80's show "Cheers"
"You wanna be where everyone knows your name" is the song that "Cheers" opens up with, and hearing it always makes me feel a warm glow of longing. That's what I want. That's what everyone wants I think, but as I grow older I realize that it's harder and harder to come by.
What Happened To My Close Knit Group Of Friends?
As a psychotherapist I often hear from my clients that they don't have enough friends. Many people are genuinely lonely a lot of the time. This is in spite of having a gazillion friends on Facebook…. which is obviously not the same thing.
But…here's the thing. As you scroll through your Facebook "friends", how many of them would be available at a moments notice for a "face to face" real time encounter with you as you spill your guts about some terrible thing that has happened. Who would you call at 2am in the morning at a time of great despair?
Thinking back on the times when I have felt close to a group of friends, it occurs to me now that I was younger, more carefree. I had fewer responsibilities…such as a full time job or family. It was ok that the friends I had also did not know exactly who they were or where they were going in life. It was ok to be "goofy" and make mistakes and change your mind about things. After all…we were all young and it was "expected"…right. It was OK to "Play" also.
Now, I feel like everything has gotten very serious, and dare I say it, "competitive" in a certain sense. Now that I'm a full-fledged, middle aged "grownup" I feel like I should have it all together somehow. If I don't, that's somehow a judgment on me, and I'm aware of others who do have it together. I measure myself. I come up short.
The "competition" part is actually in my own mind, more than anything else.
So, What About Facebook? Isn't this a good way to keep up with friends?
Well,…yes and no. Facebook is a good way to find friends, and keep up with their lives, but it has a "dark" side. In some ways, I think Facebook can make us all feel even more competitive and inadequate. With some exceptions, I find that people usually put their best foot forward in Facebook. They advertise themselves with flattering "selfies" or wonderful news about the great accomplishments of family members. Sometimes it's pretty depressing when I'm not feeling so successful myself.
What Should We Do Then To Get Back To "Close Knit" Friend Groups?
Here are some ideas:
Go beyond your "comfort zone" bubble and suggest short in-person get together with people you think might be interesting. Risk rejection. It may happen. Go beyond the 'virtual" world of Facebook and invite someone to do something with you.
Join an interest group and begin spending time with people who share your interests. This can be anything. .from a book club to a "meet up"
Most importantly, I think, is to have the courage to be your most authentic and vulnerable self. This is the best recipe for lasting, sustaining friendships. It's also the most unique offering you possess, and as long as you are also encouraging others to be authentic and vulnerable you can't miss. Take it slow, of course, and don't fall into the trap of immediate indiscriminate "overshare". Find the right people for you…and don't give up until you find them.
Once you get your "peeps"….never let them go. Set up regular "get togethers" at each other's houses, or a "meeting" place you all like.
Most of all, don't expect this all to happen automatically. It not like college, where you all live in the dorm, or see each other in classes. The difference is that in our increasingly busy world, I think it has to be "intentional".
One thing I do know though, is that we all need friends. We can't "get by" without them